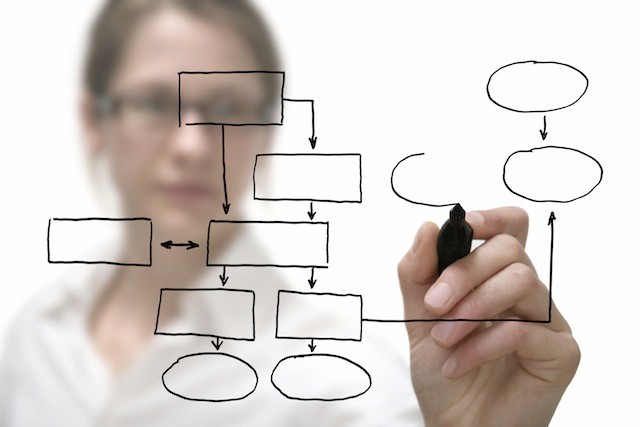 I've had several experiences with clients that are looking at their processes and discovering that they're coming up short of expectations.   In two instances, processes were either non-existent or critical information wasn't being captured which had a direct impact on work flow management, billing and cash flow. In order to have effective processes in your business you either need effective and efficient people or you need to have systems in place to drive results. Here are three things you need to know to be sure you have effective processes in place.
Are your processes in writing? If not, you're leaving yourself open to interpretation of those processes by your people. Without training for your workforce, new and existing, it's likely that these processes will be done the way the employee thinks they should be done or the way it was done at prior firms where your people have worked. This can create mistakes in your processes, which will take time to correct, causing inefficiencies in time and money. The sum total of all this can have a significant impact on your bottom line.
Most businesses travel at a fast pace, some faster than others. Efficiency measures are often implemented to shorten cycle times. SunTrust Park, the new home for the Atlanta Braves just opened this month. I can only imagine that the general contractor had to shorten multiple cycle times to get the stadium opened on time. Management may have even offered incentives if the contractor finished the project early. The faster you can make your product or turn your inventory, the more business you can do which increases revenue and profits. Generally the ability to improve cycle times by 1% in some instances can have as much as a 10% improvement to your bottom line.
In the midst of running your business, you may find some ways to improve your business model through improved processes. I have several clients that are looking at sales processes differently. Enhancing the client experience, expanding products and services or your geographic reach through an improved business model can mean a significant change in your delivery cycle. I have one client who, through improved processes, has increased revenue 20% last year and is well on their way to another 20% this year. Improved processes have caused their average order to increase by about 30%. Since they're doing bigger orders, they've created capacity to do more orders by going up market. Their gross and net profits are increasing steadily.
Having improved processes can eliminate mistakes, shorten cycle times and improve your business model. All these things, done well, will have a significant impact on your bottom line. Just remember, "you can't manage what you don't measure." The importance of establishing metrics for achieving results through improved processes is critical.