Profitability You Never Thought Possible
Profitability Coaching & Business Loan Consultant for Business Owners Who Have a Big Vision for Their Company
You've worked too hard to not maximize the revenue you earned.
Running a business certainly isn't for the faint of heart. It can be overwhelming to know if you're making the best decisions for the financial future of your business.
Bill McDermott provides results-oriented insights, giving you the profitability you never thought possible. He leverages over 30 years as a banker and 11 years as a business owner to help you discover the path to profitability, find financing, and gain clarity on the financial status of your business. His clients learn which levers to pull to drive profitability forward. What they thought would have been a difficult process, can be painless and create a win for everyone involved.
It's Possible to Have a Thriving Business with Profitability
No need to hesitate. Here's Your Profitability Plan.
Running a business can be hard. It doesn't have to be.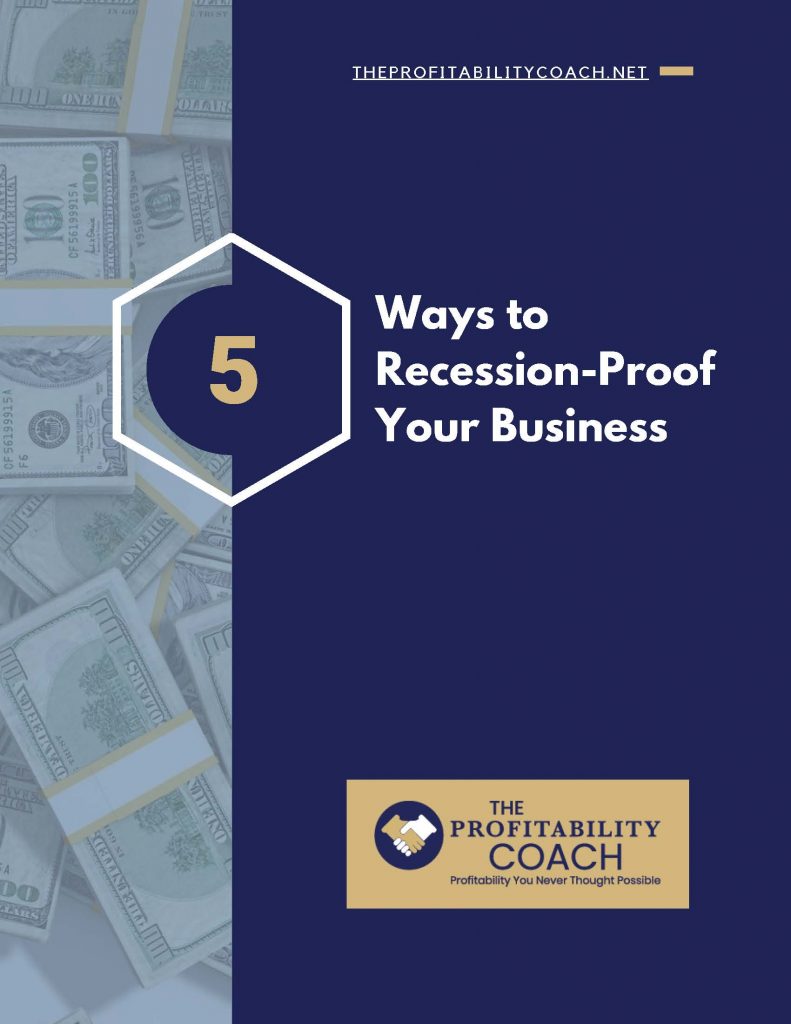 What Can You Do to Minimize Risk?
Exit a recession with a plan.
Prepare your business to come out strong on the other side of a recession. Download "5 Ways to Recession-Proof Your Business".