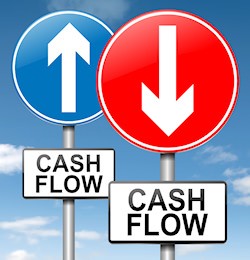 So, you're getting ready to shop for a line of credit. What type do you need? How much and for how long? Are you OK with a borrowing base? If you don't know the answers to these question, you could easily find yourself in the wrong type of line of credit and unable to meet the terms.
Here are four things you need to determine before you borrow and some traps to avoid.
1) How much do you need? Banks prefer for you to ask for an amount that can handle an entire year's cash needs. Most business owners will ask for either one month's revenue or two payrolls. There is no right or wrong answer, but it's better to ask for a little more and not need it than to ask for too little.
2) How long do you need it? The most common line of credit is for short-term working capital. Short-term working capital is what you need to handle the standard expenses of the business. For example, you just billed your clients for the month, but you need $100,000 to make payroll. If you don't collect all your accounts receivable, you borrow on your line of credit for payroll and pay it back when the receivables come in. Also, these lines of credit have a 30 day payout requirement, the line has to be a 0 balance for 30 consecutive days over the year.
However, what if you're growing? You may need a line of credit that includes plans for expansion. The cash requirements for growth won't be able to meet the 30 day annual pay out.   In that case, ask for a revolving line of credit that can extend over multiple years. There are lines of credit that last for more than one year and are usually based on the level of accounts receivable you maintain. We'll have more on that in a moment.
3) Is the line monitored or unmonitored? Many banks will monitor the level of financing you need and tie it to the level of accounts receivable you maintain. That's called a monitored line of credit. In addition, the bank asks you to document the level of accounts receivable you have by submitting an AR aging summary monthly along with a borrowing base certificate. Most banks will finance somewhere between 75-80% of eligible accounts receivable. Ineligible accounts are those greater than 90 days aging or receivables where you have significant concentrations, or in the case of contractors, where you have bonded accounts receivable. Be sure you understand the bank's eligibility requirements. The cost of monitoring is high so be prepared to pay some fees or slightly higher rates. Unmonitored lines are the opposite. The bank doesn't monitor the level of receivables and you don't provide any AR agings or borrowing base certificates.
4) Common traps: Watch out for the 30 day annual payout requirement and have someone in the company responsible for being sure you comply if you have that requirement. If you may need to borrow above the level of your receivables if you're a seasonal business, don't ask for a monitored line. If you're a growing business and need a multiple year commitment, ask for a revolving line of credit over a 2-3 year period. While many banks limit their lines to 1 year, if you don't ask you'll be sure not to get it.
This article should cover the basics of how much and what to ask for. If you have specific questions about borrowing for your business, please get in touch and we'll be glad to speak with you.